Rupert Whale
Education
2019-2021  Turps Off-site Painting course London
2015-2017  MA Fine Art   UAL Central Saint Martins   London
1994-1995  BA (Hons) (part 2)  Middlesex University   London
1972-1974 BA Art and Design   Fine Art (part1)   Exeter College of Art   Devon UK
Rupert Whale employs a range of painting techniques to represent pictorial space. His particular emphasis is on the dual nature of a painting as both a two-dimensional flat surface and an illusory object – implying depth, evoking emotion and creating narrative. His works are essentially abstract but often contain figurative elements.
His subjects are frequently drawn from observation of his immediate surroundings. He uses line — expressive, gestural and rhythmic — to lead the eye into and around the pictorial space. Various painting techniques, including layering by paint drag and squeegee, partly disrupt underlying images.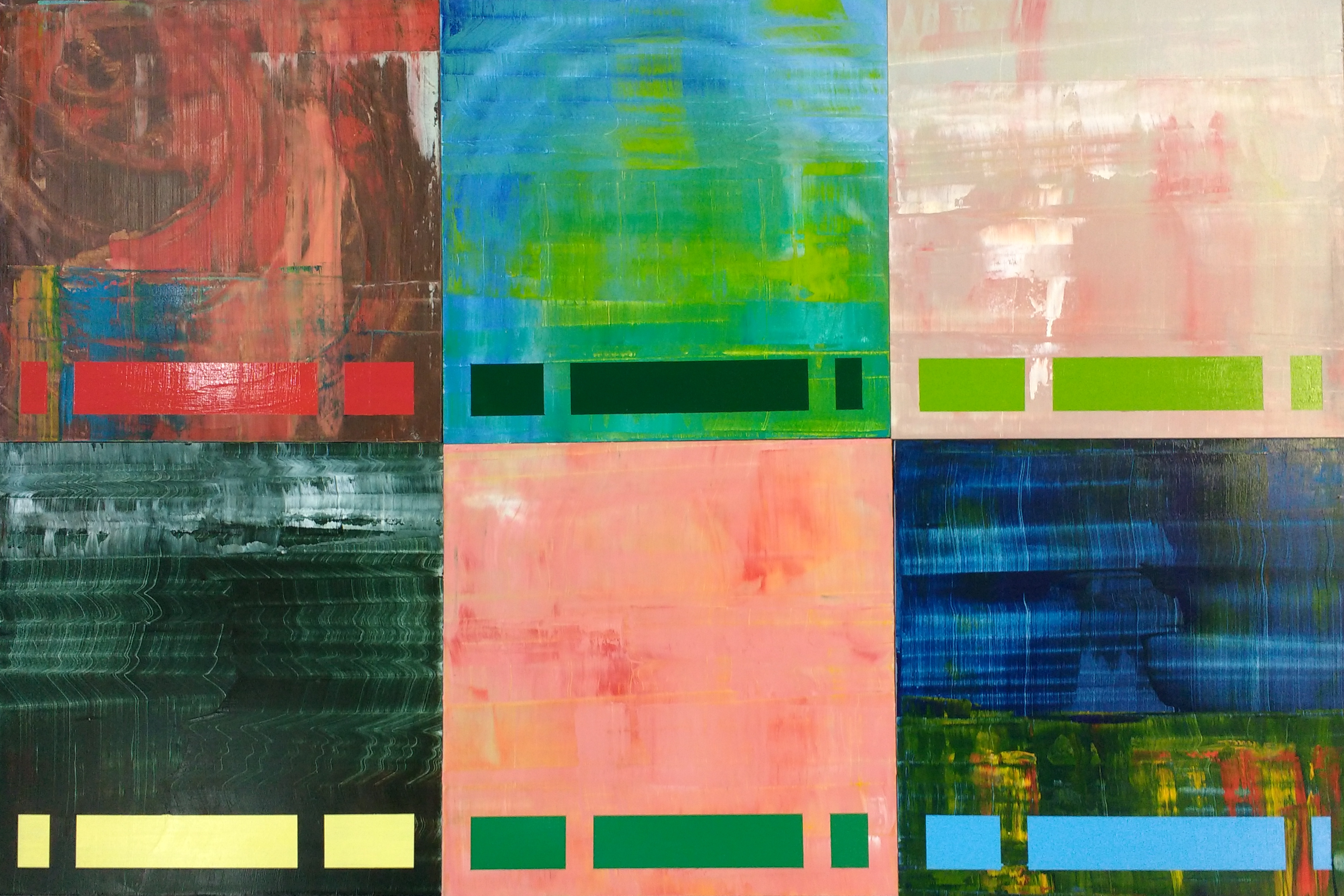 Herb Shellenberger's Review of Rupert Whale's Central Saint Martins MA Fine Art Exhibition Paintings
6 June 2017
In his Slippage series, Rupert Whale shows three works that reveal surprising and fractured approaches to abstract painting. Hard-edged borders become blurred or covered by objects while solid and squeegeed colour forms mix with simple drawings. "Slippage 4" seems to at first reveal an inset view of the larger background image. Upon closer inspection, the shaped section reveals a different narrative based on the same tonality but incorporating more coherence in shape and structure.
Misconceptions like this become productive moments in the artist's canvases, drawing the viewer in and producing unexpected dissonances. Whale dispenses with the rigidity we might associate with artists like Gerhard Richter in favour of a more ambiguous tenor and a generous interaction with the viewer.
While the three large canvases are painted with a certainty that comes from experience, they also signal an artist who is in the process of developing new ideas and forms, a painter who is wilfully on the cusp of new ideas and experiments that he is diligently working through.
Herb Shellenberger, Independent Curator
Collections and Awards
2021  Art Gemini Prize 2021  winner of the Painting prize with Circular #1
2019 Winner of  the Campari Commission with CodexCampari . First shown in Estorick Gallery, London. Permanent collection in Campari Gallery, Milan
2017   Slippage 5 selected for University of the Arts London Collection
Slippage 4 chosen by rapper Swizz Beatz for The Dean Collection, No Commission  Berlin
2015 Work in Tim Sayer collection (bequeathed to The Hepworth Museum, Wakefield)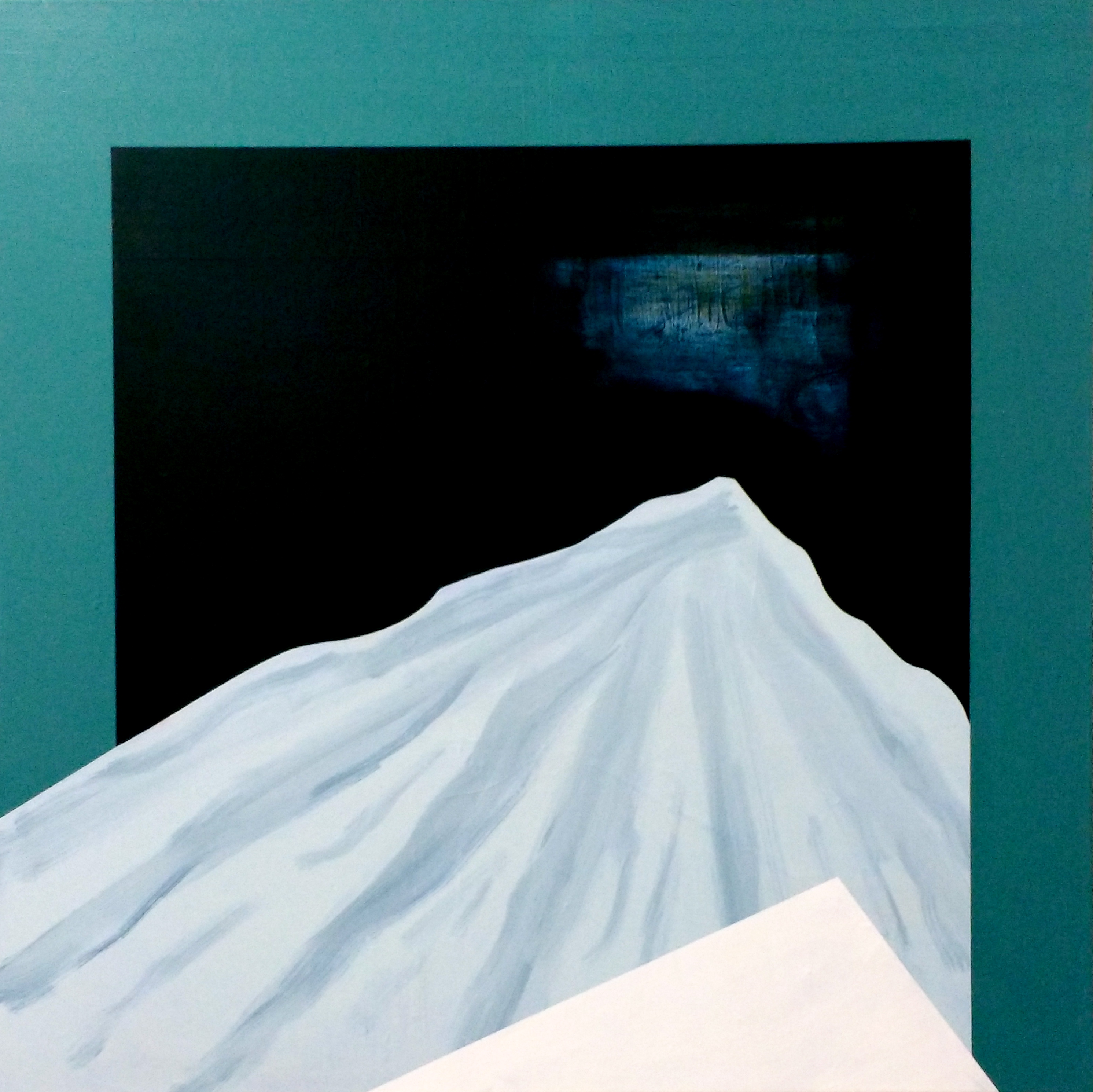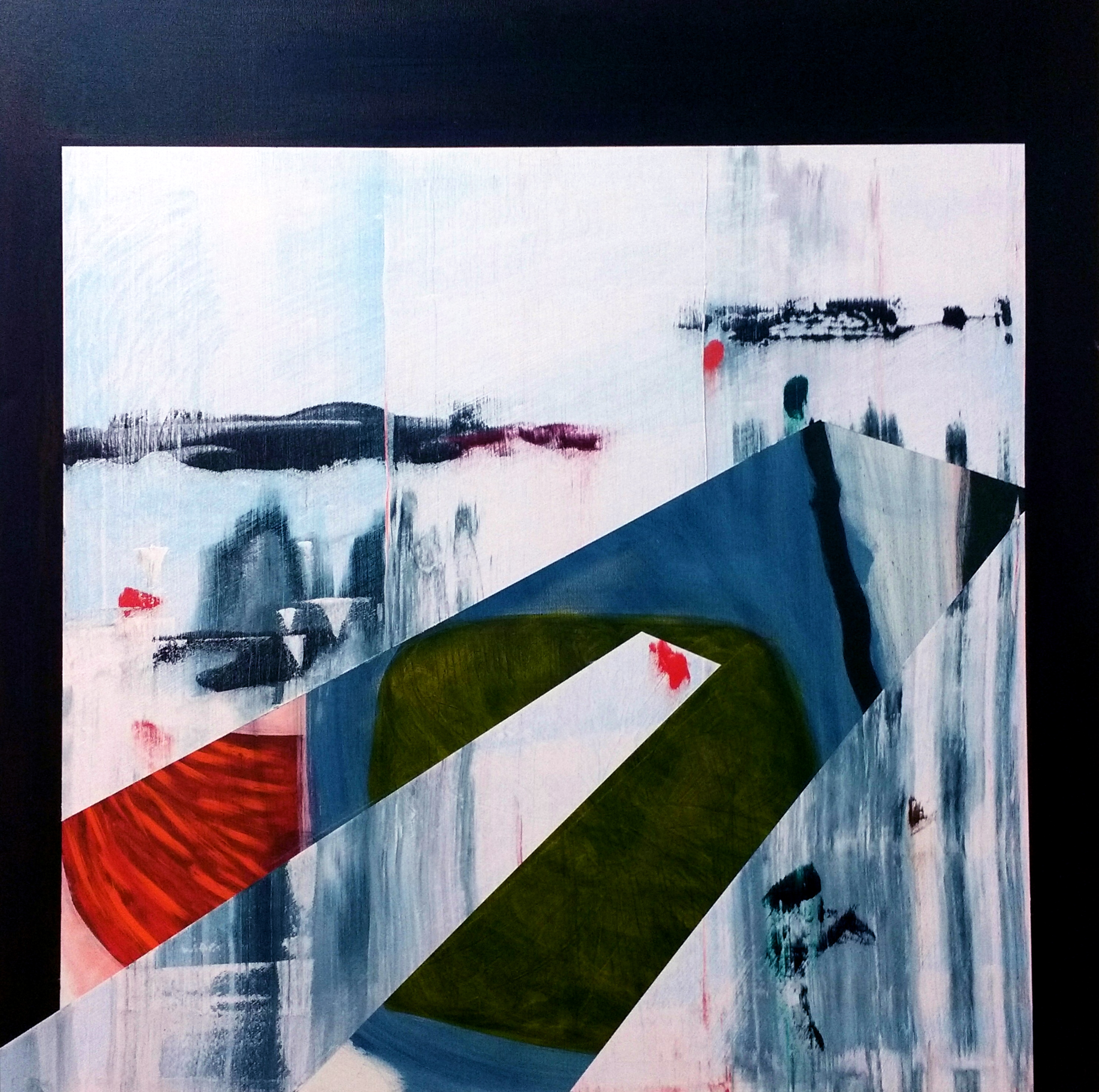 Solo Exhibitions
2018/19  Critical Mass  Cloisters  Temple  London
2013   Rupert Whale  The Stonespace Gallery  London
Selected Exhibitions and Residencies
2022
Borderlands  Fitzrovia Gallery  London
On Paper  Paper Gallery  Manchester UK
2021
Art Gemini Prize 8th Edition Exhibitionist Hotel  London UK
Studio Confetti  Terrace Gallery Leyton London UK
2020
Showcase   Koppel Project Exchange   Piccadilly   London
Show-Off  Menier Gallery   Southwark   London
Residency  Brisons Veor   Cape Cornwall   UK
2019
Winter Salon  Offshoot Gallery  East Finchley London
Campari Commission  Estorick Collection  Islington  London
No Captcha Thanks  The Offshoot Gallery  East Finchley  London
Commixture  The Koppel Project Central   Soho London
Colour  Luren gallery  Suzhou  China
Call That Art  The Old Parcel Office  Scarborough, then Islington Arts Factory
Residency  Brisons Veor  Cape Cornwall  UK
2018
Critical Mass solo exhibition  Cloisters  Temple  London
The A5 Show  Koppel Project  Holborn  London
Summer Residency  Koppel Project  Holborn  London
Slightly Seared on the Reality Grill  Unit 5 Gallery  London
Is this Art? The Old Parcel Office  Scarborough  Yorkshire UK
Painting / Prints  Sichuan University Gallery  Chengdu  China
From the Outside Looking In  The Zetter Hotel  Clerkenwell  London
2017
Flock 17  London Graduates GTX Gallery  Camberwell  London
Paint Works  Art Pavilion  Mile End  London
Bacardi "No Commission" The Dean Collection  Berlin
Degree Show One  Lethaby Gallery  Central Saint Martins University London
2016
Show 4  Central Saint Martins  London
Drawing  Oxo Building  London
Leave Your Mark  CSM Tate Art Exchange  Tate Modern  London
2015
3 Painters  The Original Gallery  London
Refit at the Rag Factory  Heneage Street  London
Four London Painters  54 The Gallery  London
2014
Selected for 2 person show  The Zetter Hotel  Clerkenwell  London
2013
Transitions  The Original Gallery  London
2012
The Journey  Lauderdale House  London
Revealing the Hidden  CityLit  London
When the Walls Come Down  Norlington Studios  London
1980
Mural Collage Darwin College refectory  University of Kent at Canterbury UK